Yesterday Sébastien Castelli presented the 5 new guidelines issued by Meta at the Performance Marketing Summit last week to obtain the better performance for Facebook Ads.
One of them is worth exploring: the use of Branded Content Ads


What is Branded Content Ads?

Branded Content Ads is the advertising format available on Facebook and Instagram that lets you use a creator's post as an advertisement to any audience.
It's easy to recognize because you can see that the publication is made by two pages at the same time "Page A via post from Page B" (see photo).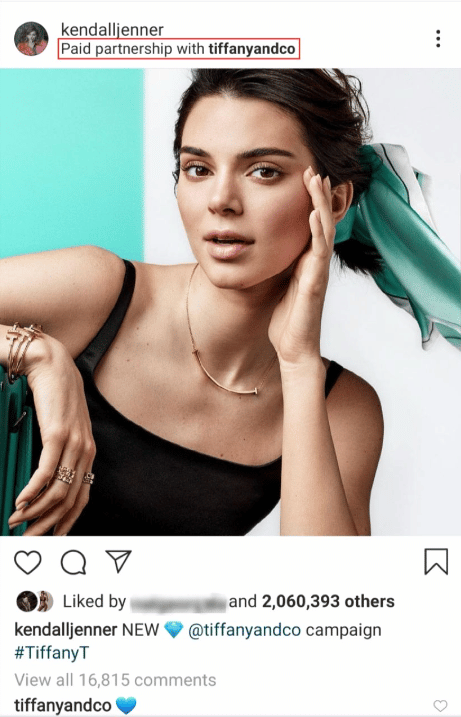 Since its launch, it's been an extremely underrated advertising format, because it has solid arguments for the future.

❓ Why it's interesting

1 - An interest in branding

First of all, from a marketing point of view, it's interesting for brands to associate their image with celebrities (artists, influencers, athletes, etc.) to promote their values, establish their positioning and take advantage of their notoriety.
These methods have been tried and tested for years, and are still used in most commercials for perfume, sports shoes, coffee, etc...

2 - An interest in targeting

- the release of IOS 14 has severely restricted access to user data for IPhone applications;
- users are becoming increasingly aware of the importance of protecting their personal data;
- the RGPD framework in Europe is evolving, with a much stricter policy on managing Third Party Cookies.
The precision of targeting is therefore called into question. This has a direct impact on advertising performance.
Branded Content Ads is an interesting alternative to these difficulties, as it allows you to distribute your content to the creator's own audience. An audience that shares the same interests (at the very least) and the same characteristics (at best).

3 - A lever for your content creation

As we all know (and Meta also insisted heavily on this point), it's essential to offer good quality, frequently renewed content on the platform.
It's easy to see why: less advertising fatigue, brand quality associated with advertising quality, more content to find the right formats and messages...
In a classic organization, the advertiser is not in charge of creating the video/image in Branded Content Ads. Instead, it's the content creator who makes his or her knowledge and equipment available to deliver a quality asset that will then be pushed by the brand.

At Mangrovea, we're really pushing this strategy in our Facebook and Instagram Ads campaigns, and we recommend you do the same!